Regular price
Sale price
$18.00 CAD
Unit price
per
Sale
Sold out
Sunday Morning is a well balanced, sweet coffee. Brew a cup using your favourite method. Whether you make your cup with the ease of your drip machine/espresso machine or with the slow simplicity of pourover, we are sure you will enjoy the final result. Here to make every morning as restful as Sunday morning ought to be.
 Single Origin: Guatemala Atitlan Chochajau 1600m
Notes: Milk Chocolate, Caramel, Grapes
Process: Organic, Fully Washed, Sun Dried
Varietals: Bourbon, Caturra, Catuai, and Typica
Amount: 340g
Share
View full details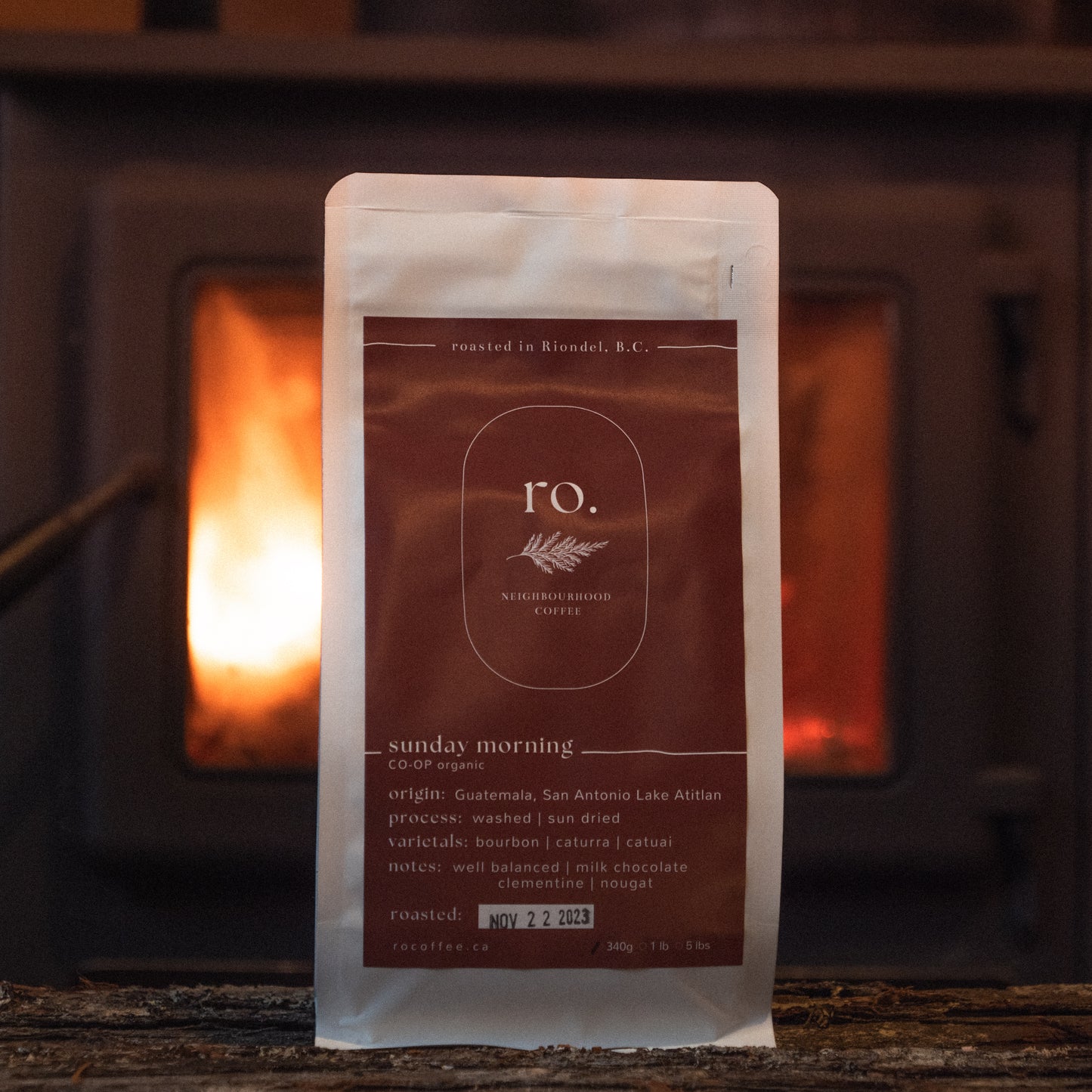 We pay a high premium for our coffee. By doing this, the farmers get better support and are able to improve their coffee. This means the coffee gets better and better, year after year.