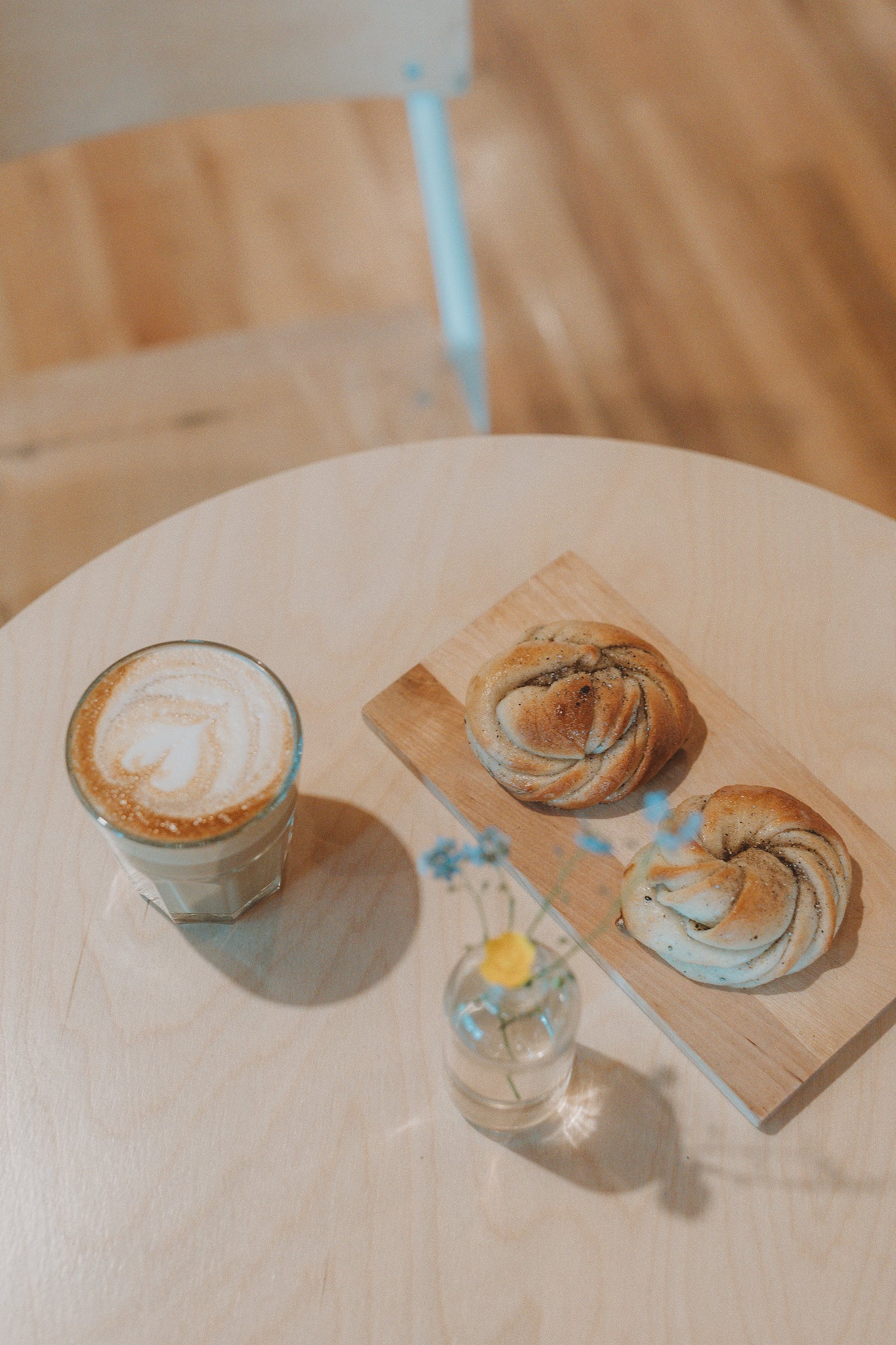 Menu
ESPRESSO
latte......................... 5.00 | 5.50
flat white..................5.00 | 5.50
cappuccino..............5.00 | 5.50
lagom................................ 4.25
americano..........................3.50
espresso............................2.50

cardamom latte.........5.50 | 5.75
mocha.......................5.50 | 5.75
honey bee latte.........5.50 | 5.75

BASICS
drip coffee.................2.75 | 3.00
tea .......................................2.85
hot chocolate............4.00 | 4.50
kids steamer........................3.25

TEA LATTES
chai latte...................5.25 | 5.50
london fog................5.25 | 5.50
riondel fog................5.25 | 5.50

SOMETHING COLD
iced latte..................5.50 | 6.00
iced americano........3.50 | 3.75
frappe......................5.75 | 6.50
iced tea....................4.25 | 4.50
lemonade.................4.25 | 4.50

SPECIALTY COFFEE
pourover for 1-2 people.......4.25
pourover for 3-4 people.......5.00

SUBSTITUTIONS & ADDITIONS
oat or almond milk ...............1.00
flavour shot............................0.30
espresso shot.........................0.50
whipped cream......................0.50

Don't see something on our menu?
Let us know and maybe we can make it for you!
Check out our current drink special by viewing our "Menu" highlight on our Instagram Page.
Check Out Seena Bees Soap Shop
To purchase loose leaf teas from Selena directly, or to see her other products, follow the link above.